commitment to credibility
The first lathes from Marcatto produced replacement parts for Marcatto produced replacement parts for Marcatto Ceramics machines, which began to produce bricks in 1916.
This helped the company to become autonomous because it no longer needed to depend on imported parts for its equipment maintenance.

More than a criative solutions, it was also enterprising. The attempt was so sucessful that it didn´t take long to attrect otehr companies, and consequently what was only a small department became a new company. Its vocation in the machanical industry has consolidated and the company has continued evolving until the present day, adapting to and anticipating the market´s needs in order to offer effective solutions to all customers.

More than four decades have passed and many things have changed, but for Marcatto the mission of fulfilling the client´s demand is still intact.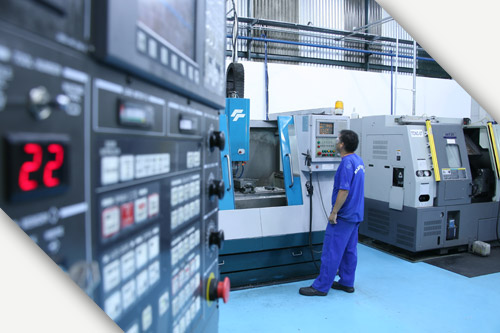 In order to achive this goal, the manufacturing processes have benefited from many improvements as the company always invests in new technologies, trained professionals and new product development through manufacturing projects which aim to reduce costs and improve the qualtity of the parts for all clients.

The company is prepared to create projects, source and purchase raw materials, fabricate metal parts, heat treat and solder components in order to develop sets and subset assemblies and can also perform non-destructive tests. Marcatto offers complete and integrated soluctions to the whole machine product sector.